Our Support Staff
Tracey Vaughan / Alison Jones
Accounts Manager / Stock Control
Tracey is the accounts manager at Cain, responsible for the day to day running of the reception and accounts department. She is also our longest standing employee! Outside of work Tracey enjoys spending time with her family.
Alison moved to the area in September 2017 having grown up on an arable/sheep farm in South Shropshire and began working at Cain Vets soon after moving. She is responsible for stock control of the pharmacy. Outside of work, Alison enjoys cooking for friends and is a beginner at gardening! She also enjoys running and the odd cycle ride via the pub.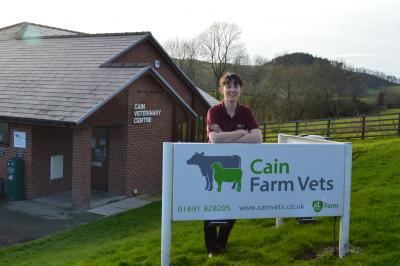 Catherine Faulkner
Vet Technician
Catherine began working at Cain Vets in December 2017 and is training to become a Veterinary Technician. She studied Animal Behaviour and Welfare at Harper Adams and works at home on the family dairy farm. In her spare time, Catherine enjoys music, dancing and hiking in the welsh countryside.
Sarah Howells
Stock Control
Sarah has grown up in the local area on a sheep farm and started working at Cain Vets in February 2022 to cover maternity leave. She assists with the ordering of medication and organising TB tests. Outside of work, Sarah enjoys cycling and spending time with friends.